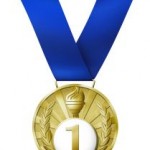 Two cleaner's of the month this time :Denise Vanessa Tulcidas
From S. L.: Vanessa did a great job in my flat yesterday –it was so nice to come home to everything sparkling!
and Sorina Violeta Hintea
From D. M.: I just wanted to write a quick note to say Sorina did a really great job last Thursday.
From S. B.: Last week's clean went very well – hopefully Sorina will be ok on her own this week. We're happy to work with her to get her settled in.