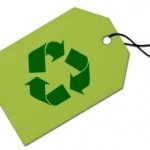 Reusable grocery bags are good for the environment but not so good for your family's health and safety. Baring in mind that we use these shopping bags to hold from food to clothes or anything that comes in hand, reusable bags become the perfect place for cross contamination and bacteria growth.
Have you clean your grocery bags recently?
Here are some ideas on how to properly use your grocery bags:
Have separate bags for meat, cleaning supplies, vegetables…
Do not fold and store your unwashed bags if they are dirty to avoid bacteria growth.
Double bag any items that may leak before putting them on the reusable bag.
If you have cotton/canvas bags: Put them on the washing machine after every use (hot water and regular detergent).
If you have man-made fibres (such as non woven polypropylene) bags: Wipe them with a damp soapy sponge after using them and leave them to air dry (if you are in a hurry, wipe them with a baby wipe!).